Central pay for Alliance commercial laundry machines
A central payment system opens up a new world of efficiency and profitability for laundromat owners.
Whether you have one store or multiple outlets, this system helps you to connect with every aspect of your business and gives you the tools to attract and retain more customers.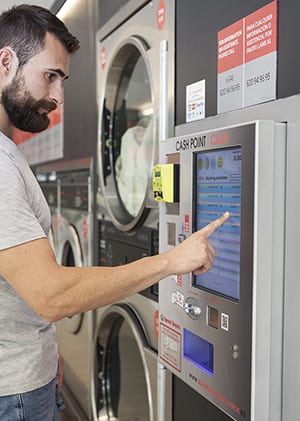 A central payment unit is installed at each store,
It is connected to each machine as well as to a central hub (normally cloud based).
It offers digital payment gateways and can either be wired or wireless.
Remote machine monitoring, control and programming are all possible together with a host of other value added options.