Card operated payment system for Alliance commercial laundry machines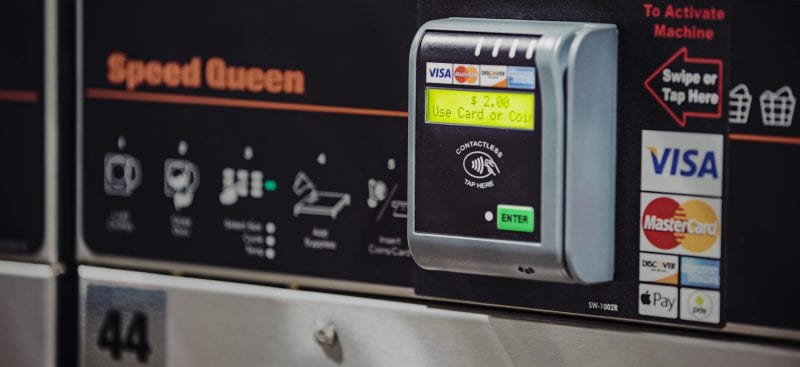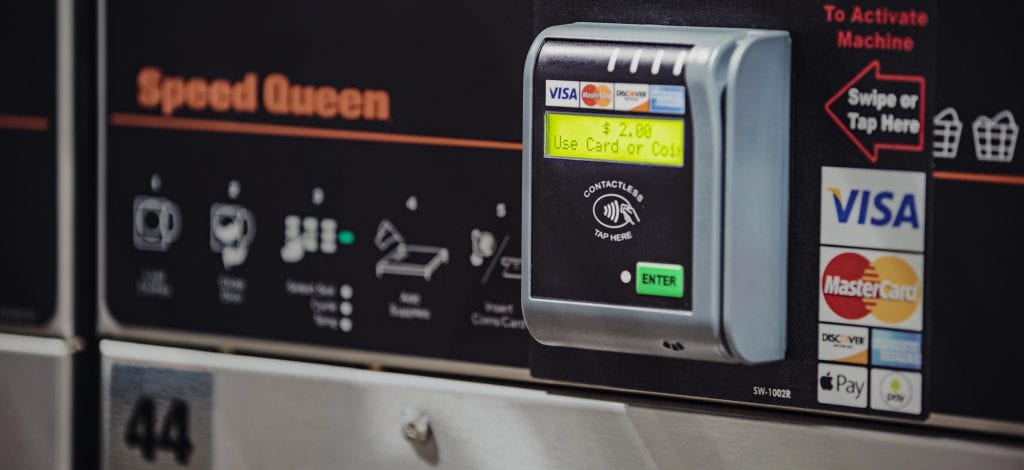 Card operated payment systems allow laundry business owners to operate Laundromats without the use of tokens. Learn more.
With recent advances in technology there has been a proliferation of card payment systems manufacturers.
In brief there are 2 general types of card payment systems:
Card readers for credit/debit cards: Allows customers to pay with their personal credit / debit card.
Card readers for prepaid cards: Allows customers to purchase and top-up the card.
Card payment systems offer many benefits to laundromat owners and customers:
Easy operations / Improve Convenience – No collection of coins/tokens
Potential to increase revenue – allows for smaller adjustments to pricing
Customer loyalty – once people put money on the card, they keep coming back. Also, many card payment systems offer loyalty programs.
Flexible Pricing – allows regulation of peak time usage with premium pricing
Safety – makes collection quicker and eliminate theft from coin boxes
Ensure Monitoring Ease
Create Marketing Edge
Enhance Engagement