All you need to know to open a laundry business
Would you like to open a laundry business in your preferred city? Follow the guide!
Here is an overview of the necessary steps and decisions that need to be taken when opening a self-service laundromat:
1. Get in touch with Alliance Laundry Systems
Choosing a good, reputable, full service Partner is one of the most important decisions that a coin laundry owner will make regarding the future of the coin store. Selecting Alliance Laundry Systems, the world's largest manufacturer of commercial laundry equipment, from the start will put your coin laundry on the fast track to success.
2. Prepare your laundry business plan
Preparing your coin laundry business plan, possibly in cooperation with your distributor, is a crucial step towards a successful coin laundry. Lack of planning remains a principal cause of business stagnation and failure. Our experts guide you and help you create a complete, detailed and realistic laundromat business plan.
3. Select the right laundromat location
Determining the suitability of a location for your laundromat is the next important step. In order to ensure that you choose a viable location, several things should be considered and many avenues of information to be used. Our experts have demographic information and will analyse it with you to select the most appropriate location for your laundromat.
4. Select the right laundry equipment
In the coin laundry business, the formula for success is simple: speed and efficiency combine to maximize turns which as a result increase profitability. Washer-extractors and commercial tumble dryers from Alliance are designed for efficient use of utilities, while providing superior quality and performance.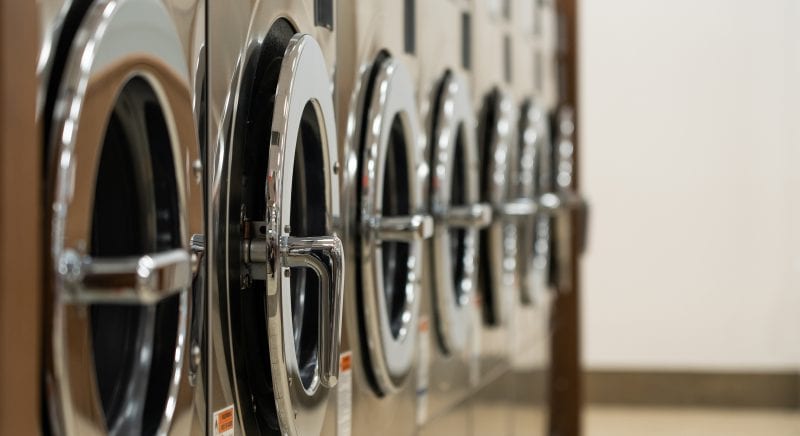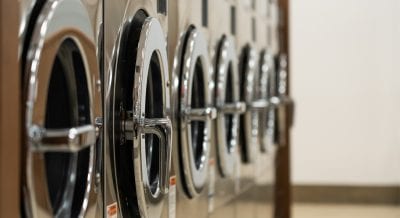 5. Plan your laundromat lay out smartly
All laundromats should be designed with the intention of maximizing the profit per square meter potential. The store should be designed to provide profitability in conjunction with customer convenience. Some other things to consider when designing your coin laundry store:
6. Determine your finance strategy
One of the pivotal factors of your success is how you will finance your business. The financial future of your store is also dependent on how and what rates and conditions you have financed the investment in your store. Alliance is there to assist you to help you choose the most appropriate financing option for your store.
7. Assure a professional installation of your laundry equipment
Commercial laundry equipment of the type now used in today's laundromats, in many cases weighing thousands of kg, will need to be removed from the truck by qualified and properly trained individuals, rigged into the proper place, properly levelled, bolted down and connected to the proper utility supplies. Once this is all done, the equipment will need to be functionally tested to make sure that all is as it should be.
8. Promote your new laundry business from the very beginning
Once your coin laundry is ready, you can start organizing the opening. One of the very best ways to draw attention to a new coin laundry store is to have a Grand Opening. For years this has been a tried and true method used by companies small and large in order to draw in their initial customer base. A Grand Opening need not be a large gala event unless desired, but it should be an event nonetheless. A Grand Opening also gives a new coin laundry business a much-needed "Kick Start" in order to get started.
9. Maintain your laundry equipment at all times
Once your laundromat is running, your commercial laundry equipment itself will also require attention. The main point here is to keep all of your equipment up and running at its peak efficiency in order to keep the customers moving through the store. Prompt repairs and proper maintenance will keep your store more profitable.
10. Manage your laundry business
Once your coin laundry is running, you can start managing the business in order to increase your profits. There is almost an unlimited choice of marketing action which you can organize. In order to choose the most adequate marketing action, it is important to find out who your customers are. Once you know this, you can focus your actions on those target groups.
Contact us now to talk about your project and how we can help you achieve it.