High expertise in professional programming
Controls are easy to use and grant program customization when needed. Alliance offers different types of controls on its commercial laundry machines
Mechanical/Push-to-Start Controls.
Mechanical/Push-to-Start controls make doing laundry quick and uncomplicated with classic manual dials that feature a number of standard cycle presets, including an energy-efficient Eco-cycle for wash cycles.


Electronic Controls.
Selection buttons, cycle status indicator lights, time remaining display and six cycle presets bring a new level of convenience to digital push-button simplicity.


Touch Controls.
The latest development of Alliance in the field of machine controls, is a 7" touch control platform, offering enhanced customer experience & programming possibilities through cloud.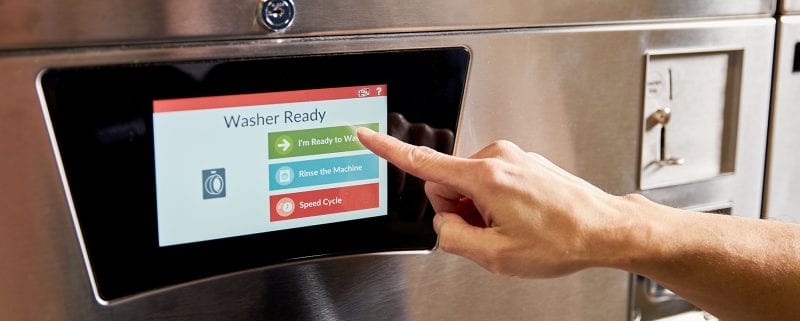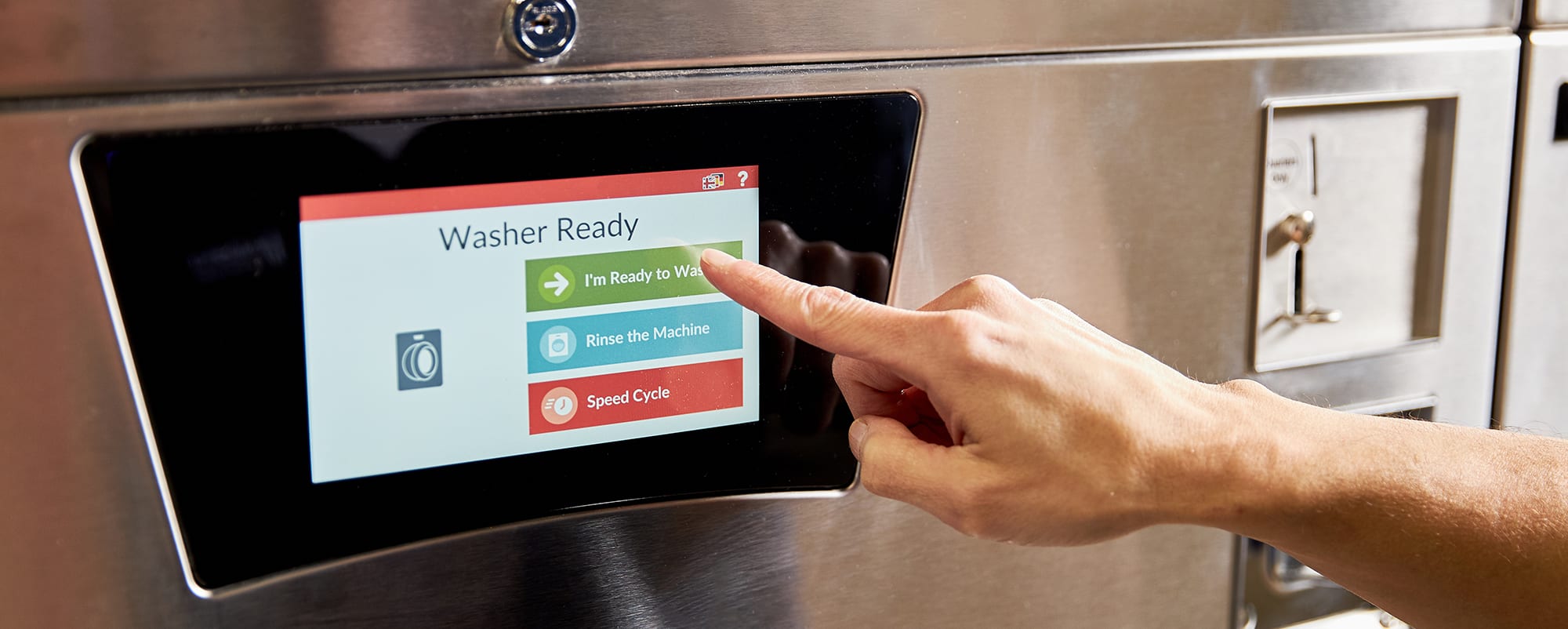 Programs.
Programs have been created to meet the needs of laundromat customers: we create specific program for normal home laundry considering that they will run with big loads, and need to be performed with fast cycles, to guarantee maximum efficiency and customer satisfaction.
We also understand that big capacity means an opportunity to wash special items like duvets, pillows, blankets, some carpets etc, so our programs have been designed with all those items in mind.
We know that some items require special wash that can't be done at home, like horse-riding equipments, that's why we offer machines dedicated to this usage, with special programs, capacity and adapted footprint for this in your laundromat.